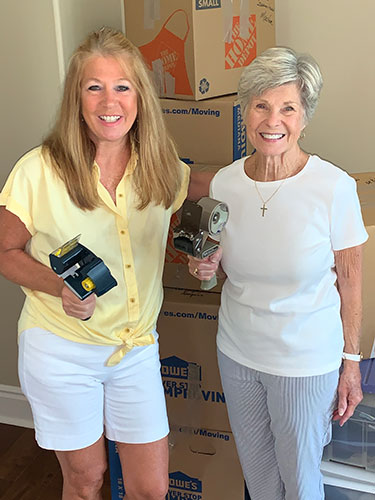 About Hilton Head Organizers
After so many years on our beautiful island, Leila has decided it is time to move on. And while we are all sad to see her go, she has passed the torch to me, entrusting that I will provide all her services to you seamlessly. So I welcome the opportunity to work with you as Hilton Head Organizers!
Meet Josie Beisswanger
I come from a long 40-year background in technology. The last 12 years in corporate America, I aided in deterring cyber security attacks in a stressful, time-sensitive environment requiring a commitment to remain calm, organized and provide a somewhat delicate approach to obtain effective resolutions. I left that industry three years ago and have made Hilton Head Island my full time home for the past six years. After raising two successful, beautiful daughters, I moved from a Pennsylvania estate, requiring extensive organizing, downsizing, and prioritizing - which actually started me on this journey.
More recently, I took those skills and began working with my 80 year old neighbors to help them downsize from their 4200 sq.ft. home and move into the Cypress. I found this to be an excellent and rewarding challenge, further sharpening my organizational, management and assessment skills.
This business requires a love of people, empathy, excellent organization and management skills, and knowledge of the services available in our area. I am ready to bring my understanding, focus and positive energy to Hilton Head Organizers and provide those services to you.
Thank you Hilton Head Community for allowing me the opportunity!